I'm happy to say that the latest issue of Humber Literary Review (#6) is out, and I have an essay included. This is their first themed issue, and it's about mental health. Because I'm a psychotherapist who is deeply reflective about the way in which we choose to see the world, I saw this as a golden opportunity to submit a pertinent perspective; my essay, On Madness Within Imagination, confronts a cultural blindspot – the depiction of madness in fiction.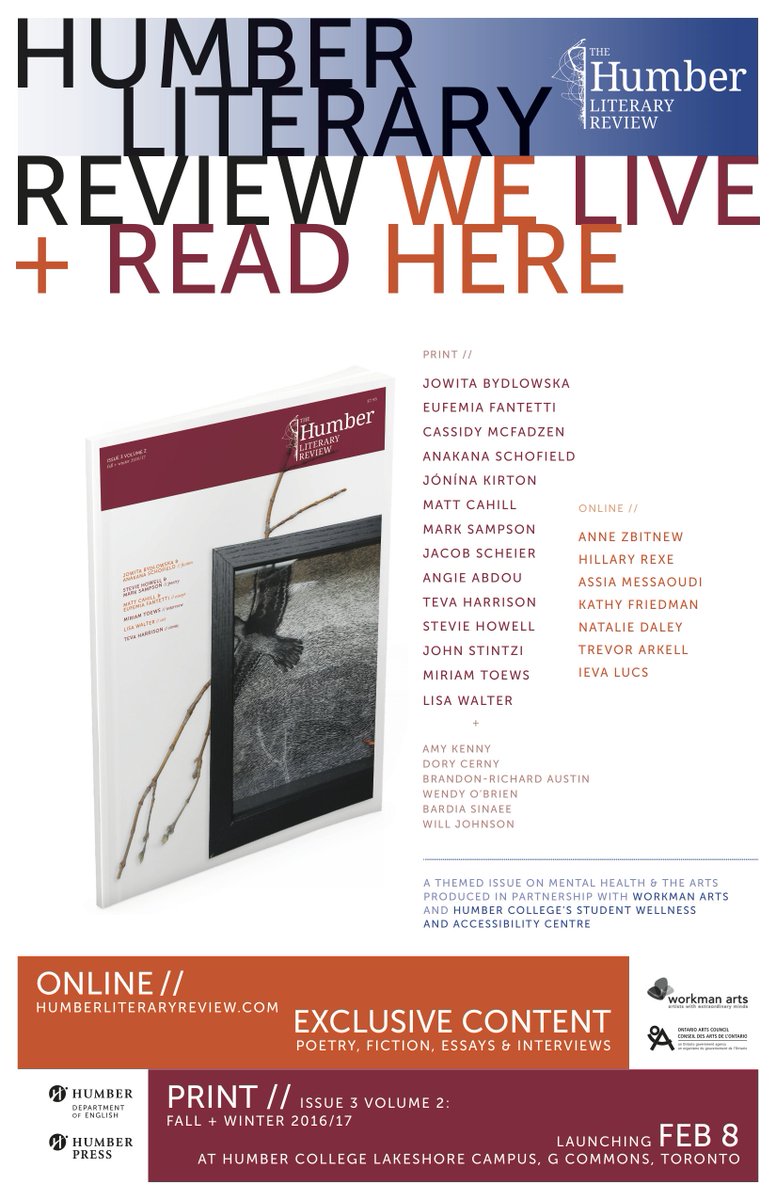 It is available at the following Toronto bookstores:
Another Story (on Roncesvalles)
Book City on the Danforth
Book City on Queen
Book City on St Clair
Book City in the Village
Presse Internationale on Bloor
Presse Internationale in the Beaches
Type Books (on Queen)
It is available elsewhere, of course, but I have no clue where. You can also purchase a subscription from HLR.