In less than two weeks, various qualifying teams from throughout Europe are going to get together in Poland and Ukraine for Euro 2012. It's like the World Cup, but without most of the World. Still, some of soccer's (which I will call football going forward) greatest stars will be competing for glory.
Now, about the Dutch. Yes, the country is called (provoking visions of clouds and grey veils) the Netherlands or, more quaintly (insert visions of tulips and blonde farm wives in wooden shoes), Holland. But, whether you are a fan or an opponent, they are often referred to as "the Dutch".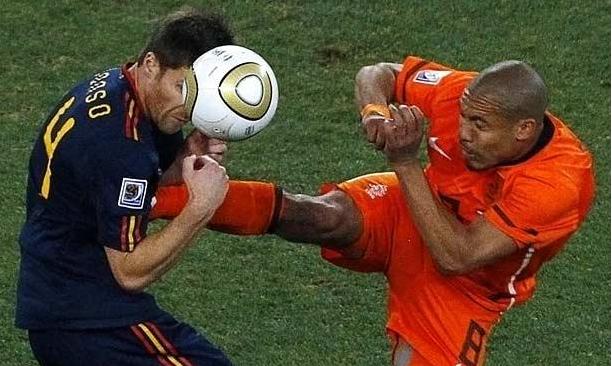 The Dutch met Spain in the World Cup finals in 2010. It should have been the seminal moment of my football-loving/Dutch-cheering life, but (see here for more) I was turned-off by their strategy, which – with the exception of some honest-to-God deserved victories against mortal foes such as Brazil – seemed kind of cynical.
There's winning and then there's winning. The Dutch, since the early 70s, have always emphasized beautiful football: flowing, sexy, unpredictable, and effective. Unfortunately, since World Cup 98, that effectiveness came into question as a combination of generational talent turnover (Ruud van Nistelrooy was not exactly Dennis Bergkamp) and some daft coaching decisions (chief in my mind, Louis van Gaal's decision to squander a two-goal lead against Portugal in the WC 2002 qualifiers) created an existential crisis. Beautiful football wasn't getting results.